How to Talk to Your Parents About Weed This Holiday Season | Healthyish
There are a few cardinal rules to surviving the holidays with your extended family: Dodge inquiries into your dating life, choose political debates wisely, and never talk about recreational drugs.
This holiday season, the latter may be impossible to avoid. With baby boomers becoming the fastest growing cannabis consumers, even if your pops isn't hitting a vape, chances are he's read a headline about it. With CBD proliferating across the wellness world and the recent legalization of cannabis in Canada, older generations are letting go of stoner stereotypes and getting curious about weed 2.0.
But, kind of like that one Thanksgiving when you taught a masterclass on emojis, your relatives will need an education on cannabis as well. The internet is a confusing place to learn about weed, so here's a handy guide to the most common questions you'll get asked about this brave new weed world…and how to handle them.
Slow down, kid. Doesn't weed just get you high?
Not all weed.
There are over 140 known compounds found in weed, and only one gets you high. Tetrahydrocannabinol (THC) intoxicates users by binding to receptors in your central nervous system. You can breed plants to have higher or lower THC levels, which is why some weed can get you really, really high—it's been GMO'ed to be that way.
THC also affects appetite and may reduce inflammation, but it's the other compounds in cannabis that may help regulate pain, treat acne, and reduce anxiety, no high included.
So what's that trendy thing called? BSB? CBGB?
Cannabidiol a.k.a CBD is another abundant compound found in cannabis. CBD is also found in hemp, which has low levels of THC and is gray-area legal. (The FDA recently approved its use in one drug—Epidiolex.) Unlike THC, from what we know, CBD doesn't bind to receptors in your central nervous system. Instead it interacts mostly with your CB2 receptors, which are found all over the body including the digestive tract, peripheral nervous system, epidermis, and immune cells.
While it won't cure all your ills and file your tax returns, there are preliminary studies that indicate it helps with a host of things like pain, acne, and anxiety without the high. Combine that with it being technically legal in most states and you have the hottest trend in wellness.
But weed is still illegal, right?
It's complicated. If you live in one of the nine recreationally legalized states, it's legal. If you qualify for a medical condition in 30 states and get a medical card, it's legal. If you're in one of the 35 states that have a hemp pilot program, hemp-derived CBD is legal through your state's hemp pilot program.
See? Very complicated.
Not if you're in Canada. On October 17th, Canada became the first G7 country to legalize weed recreationally, meaning anyone who visits can buy it. Just make sure Uncle Ted doesn't try to bring any back, because that's a federal crime.
Is hemp the same as weed? And is that carton of hemp milk going to get me high?
The best way to think about hemp is that it's cannabis that's been bred to remove most of the THC. The U.S. government recognizes any cannabis plant that has less than .3% THC as industrial hemp. Currently, it's gray-area legal but will be legalized federally soon as Mitch McConnell (yes that Mitch McConnell) is pushing a controversial farm bill.
If you're in a legalized state for cannabis, we recommend buying CBD, THC, and anything that is cannabis-based from a dispensary, which is a state-licensed store that has purity standards. If you're shopping for CBD on the unregulated hemp market, read this article.
Will I get addicted to weed? It's so much stronger than when I was your age.
Based on the research we have, you won't get addicted to CBD. THC does have addiction rates but they're lower than alcohol and cigarettes.
If you're wondering why weed is so much stronger, it's because certain strains have been genetically modified to be that way. Much like you can breed corn to be pesticide-resistant, weed is just like any other agricultural product. Some strains have a lot of THC, some have very little. Age can also impact how you tolerate cannabis so, the older you get, the more careful you need to be.
If you want something milder than Girl Scout Cookies (google it), try strains and products that have higher CBD than THC levels. Ratios that are 1:1 CBD:THC or higher are a safe bet for a mild high. Strains like ACDC, Charlotte's Web, Sweet and Sour Widow, or Stephen Hawking Kush (no lie) are all CBD-dominant or balanced strains that mitigate the impact of THC.
If you have a history of addiction, we recommend speaking with your doctor before experimenting with any cannabis strains.
What happens if I take too much CBD?
Unlike shots of tequila, CBD has a bell curve response rate. More CBD doesn't mean stronger results. Everyone has their own "Goldilocks Zone," and the only known side effect of taking too much CBD is drowsiness.
My back hurts. Will weed help?
For localized pain relief—aching muscles, sore joints—try a topical cannabis product. Topicals with THC can enter your bloodstream and make you high, so if you don't want that, use a CBD topical instead. CBD on its own has been shown to help with inflammation. That being said, there is some research on mice showing full-spectrum (whole plant including at least some THC) as a more effective way to consume CBD. If you aren't worried about trace amounts of THC, try the full-spectrum topical to see how you feel.
Smoking is bad for you!
We've come a long way from bong rips and roaches. You rub cannabis on your face and joints, slap on a transdermal patch, or take a tincture and hold it under your tongue. In other words, smoking isn't the only way to feel the benefits of weed. The great thing about legalization? Better access to a wider range of products and more innovation.
Sahib: saveurs indiennes et végétales à Pointe-Claire | MARIE-CLAUDE LORTIE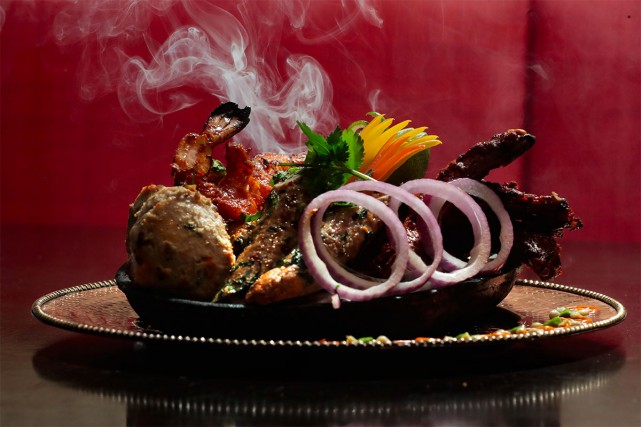 Lorsque le journaliste torontois Suresh Doss m'a posé cette question, alors que nous nous baladions en banlieue de la métropole ontarienne, en quête de dosas, de shu mai et de lamajouns – voir votre section Voyage de samedi dernier -, à l'automne, j'avoue que je suis restée un peu gênée.
J'avais de la difficulté à répondre. Saint-Laurent? ai-je avancé, en pensant aux bons restaurants libanais. Brossard? ai-je ajouté, en me rappelant à quel point j'avais adoré, il y a trop longtemps, une visite chez Kam Fung, temple des dim sums…
La population de Montréal n'est pas aussi diversifiée que celle de Toronto, et surtout pas aussi nombreuse. Il est donc normal qu'on n'ait pas autant de restaurants d'origines culturelles variées, super authentiques, parsemés dans nos banlieues comme c'est le cas de Scarborough à Mississauga.
Mais la question m'a surtout fait réaliser que je devrais plus souvent partir à la recherche d'adresses nouvelles dans nos couronnes. Et c'est l'idée que j'avais en tête quand, peu après, je me suis retrouvée face à face, pour une entrevue, avec un génie du génie, un professeur de Concordia d'origine indienne, mais installé depuis longtemps à Pierrefonds. «Où va-t-on, dans l'Ouest-de-l'Île, pour manger indien?» lui ai-je demandé. Il m'a donné une liste d'adresses.
Et c'est ainsi que je me suis retrouvée tout récemment, une fois la folie des Fêtes passée, à Pointe-Claire, chez Sahib, dont il m'avait dit du bien.
J'avais envie de plats chaleureux sans être trop roboratifs, savoureux sans plomber l'estomac, donc tendance végétarienne.
Je cherchais des prix raisonnables aussi, vu les excès de décembre. Et Sahib offre tout ça, niché dans un immeuble sans façon, à l'angle des boulevards Saint-Jean et Hymus. On y entre sans attendre et on découvre un espace aux murs de bois foncé, avec un bar, comme les vieux restaurants indiens de Londres, des écrans télé où quelques convives, le soir où nous sommes passés, regardaient du baseball. Sur les tables, de petits réchauds à bougies attendent les plats servis dans des casseroles de métal.
Les classiques au rendez-vous
Le menu n'a pas surpris la famille de mangeurs nord-américains que nous sommes. Les classiques sont au rendez-vous. Du poulet au beurre, du pain nan, du paneer aux épinards, du chutney à la menthe et au tamarin. Mais de petits détails ici et là nous ont fait sourire, comme ces carottes marinées, acidulées, encore croquantes, qu'on sert en amuse-bouche avec le papadum, les croustilles de farine de lentilles très légères souvent apportées en début de repas pour commencer à calmer les appétits. On a aussi été comblés par le moelleux des beignets – bhajia – d'oignons aux pois chiches ou par la sauce crémeuse épicée, mais aussi légèrement beurrée et tomatée, des boulettes d'agneau apportées en entrée.
Est-ce que ce repas était parfait? Non. J'ai ajouté du sel sur à peu près tout. Mais c'est tout ce qui manquait pour rendre les plats charmants comme le sag paneer, ce ragoût de morceaux de fromage baignant dans une sauce riche aux épinards qui réchauffe le coeur, surtout quand on le mange avec de gros morceaux de pain nan très moelleux, encore chaud, qu'on défait avec les doigts. Parfait pour les végétariens.
Autre grand succès, l'aloo gobi adraki, une combinaison de chou-fleur et de pommes de terre, cuits ensemble avec des tomates, de la coriandre, des oignons, du gingembre… Encore ici, on aime la combinaison relevée de légumes qui réconfortent subtilement.
Seul déception marquée: les crevettes au tandoori, bien épicées et acidulées, mais trop cuites, coriaces.
Au dessert, on nous avait recommandé les gulab jamoon, des petites boules façon beignets, flottant dans un sirop parfumé qui ne l'était pas assez. On cherchait l'eau de rose et la cardamome. Le thé au lait aux épices pourrait aussi être travaillé un peu plus. Mais on est quand même repartis repus, réchauffés et plus que jamais convaincus que la cuisine indienne demeure la reine du menu végétarien.
Sahib. 225b, boulevard Hymus, Pointe-Claire. 514 426-1121. www.sahib.ca
Notre verdict
Prix: entrées de 3,95 $ à 10,95 $. Plats à partager de 8,95 $ à 17,95 $.
Carte des vins: sélection de bières locales, indiennes et britanniques, ainsi que quelques vins passe-partout.
Service: gentil et en français.
Atmosphère: on a réussi à créer une atmosphère qui fait un peu «pub british» – comme il y en a dans les restaurants indiens à Londres, influence coloniale oblige – dans un immeuble de béton. Surprenant. On aime les réchauds à bougies sur chaque table.
Plus: beaucoup de plats végétariens savoureux.
Moins: la cuisine pourrait être un peu peaufinée.
On y retourne? Si on est dans le coin, oui.
Avant de faire des heureux, le Michelin décoiffe des chefs historiques | AURÉLIE MAYEMBO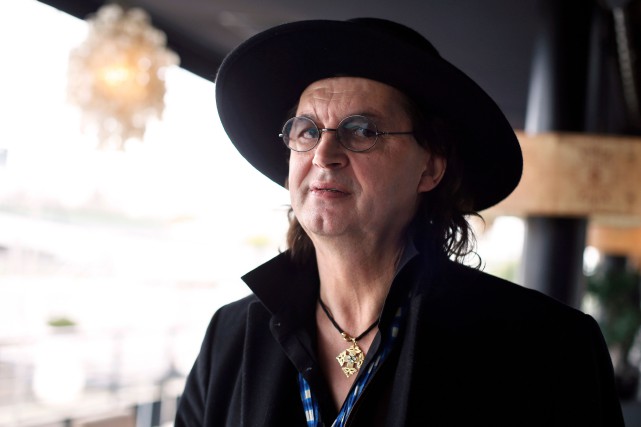 Veyrat, dont La Maison des bois en Haute-Savoie avait obtenu le Graal gastronomique en 2018, ne l'aura conservé qu'un an.
« Je reste terriblement déçu, dans l'incompréhension totale et injuste de cette destitution de la 3e étoile du Guide Michelin », a réagi auprès de l'AFP le célèbre chef au chapeau savoyard.
Mais il n'est pas le seul déchu : Marc Haeberlin perd aussi sa troisième étoile, qui étincelait depuis 51 ans au-dessus de L'Auberge de l'Ill, à Illhaeusern dans le Haut-Rhin. « C'est une tristesse pour l'Alsace », a déclaré à l'AFP la cogérante du restaurant et soeur du chef, Danielle Baumann Haeberlin.
« Après 51 ans de 3 étoiles, j'ai appris dimanche que je perdais la troisième, c'est dur pour les équipes, c'est dur pour tout le monde, les clients, la famille, c'est très dur », a déclaré le chef, interrogé par France 3 Alsace.
Le restaurateur Pascal Barbot, triple étoilé ces onze dernières années pour son restaurant L'Astrance à Paris, a subi le même sort, selon Le Point.
Conformément à ce que laissait entendre Gwendal Poullennec, le tout nouveau directeur international du guide Michelin, un vent nouveau semble devoir souffler dans les pages du fameux Guide rouge. Le palmarès sera rendu public lors d'une cérémonie à Paris à partir de 15 h.
« 75 restaurants seront promus, dans les catégories 1, 2, 3 étoiles, ce qui est un record chiffré », avait révélé à l'AFP M. Poullennec la semaine passée.
Si les lauréats ne sont pas encore connus, de jeunes talents, des femmes cheffes et de nombreux restaurateurs d'origine étrangère, notamment asiatiques, devraient émerger.
Derrière ces 75 nouvelles tables étoilées, « c'est le reflet du grand dynamisme de la gastronomie en France, dans toutes les régions, avec des établissements portés par de jeunes talents, très souvent entrepreneurs, qui ont pris des risques », avait souligné le patron du guide.
Il a accédé à la tête du prestigieux guide en septembre, en remplacement du Franco-Américain Michael Ellis, parti travailler pour la chaîne d'hôtels de luxe Jumeirah, basée à Dubaï.
Pour cette nouvelle édition française, les inspecteurs du Michelin « ont réussi à dénicher des talents dans tous les coins de l'hexagone », avait souligné M. Poullennec soucieux de « continuer à faire évoluer le guide avec son temps ».
Pas de « quotas »
Une des grandes nouveautés devrait venir de la « proportion inédite de femmes cheffes » sur le podium, après des années de polémique sur leur quasi-absence.  
Parmi les 57 nouveaux étoilés en France en 2018 figuraient seulement deux femmes… qui travaillaient en tandem avec un homme. L'année d'avant, une seule femme figurait parmi les 70 nouveaux étoilés et aucune en 2016, signe d'un plafond de verre bien réel. Et à ce jour, le club très restreint des trois étoiles ne compte qu'une seule femme : la cheffe Anne-Sophie Pic.
Cette évolution à venir du palmarès n'est ni le fait de « quotas », ni d'un « abaissement de critères », a insisté M. Poullennec, mettant en avant une sélection misant sur la diversité, dans les styles de cuisine, les profils des chefs et les concepts d'établissement…
L'édition 2019 sera aussi l'occasion de valoriser « les métiers de l'ombre » via un nouveau prix récompensant le service, et un autre la sommellerie. Enfin, une récompense sera attribuée pour la première fois à un chef à la démarche durable.
En 2018, le Michelin comptait 621 restaurants étoilés en France, dont 28 trois étoiles, 85 deux étoiles (cinq tables promues) et 508 une étoile (dont 50 nouvelles tables).  
Malgré les critiques et les polémiques dont il fait régulièrement l'objet, le guide rouge reste une référence dans le monde de la gastronomie. Il a opéré en 2017 des rapprochements avec le guide Parker, institution de la critique de vins, ainsi qu'avec le Fooding, qui promeut une cuisine plus jeune et branchée.
4 Reasons Why Bagels Are Better Than Ever Right Now
Trends come and go in the bagel world (ahem, rainbow). But Hatch-chile schmears and custom-built wood-fired ovens? They might be here to stay. The bagel has become the latest DIY project among chefs, and they're giving it a fresh—but not too fresh—look that's winning over bagel purists across the country. We talked to a handful of folks about what they're doing to keep things innovative and interesting.
The Water
"When I started R&D for these bagels in 2012, I was extremely focused on the water thing. I tried everything: bottled water, spring water, alkaline water, reverse-osmosis water. Spoiler alert: Its impact on the dough isn't noticeable. So I ended up using L.A. tap. I'm a born and bred Angeleno, so I wanted to create something that reflected my city because I'm proud as hell of it." —Nick Schreiber of Belle's Bagels in Los Angeles.
The Oven
At Meyvn in Minneapolis all eyes are on Liza (as in Minnelli), a stainless-steel-tiled oven that sparkles like a disco ball. Chef Adam Eaton credits the wood-fired, gas-assisted oven for imparting a slightly smoky flavor and giving the bagels a blistered exterior and chewy interior. Here's a look at Liza by the numbers.
10,000: The weight, in pounds, of the custom-built oven.
20: The amount of people hired to bring the oven into the restaurant.
1: The number of bus stops moved in order to install Liza.
550: The temp, in Fahrenheit, in which the bagels are bake
10,000: The volume of bagels are churned out a week.
The Secret Ingredient
"Instead of using barley malt for our bagels, we fell in love with Muddy Pond sorghum syrup from Tennessee. It adds a light molasses note and subtle depth to both the dough and bagel-boiling water. There's also a historical tie to South Appalachia: When sugar was too expensive, people relied on sorghum. For our bagels, we use a syrup from Muddy Pond in Tennessee and they still make it the traditional way: pressing the sorghum juice between horse-powered, rotating stone slabs and then reducing it to syrup." —Katie Button of Button & Co. Bagels in Asheville, NC.
The Schmear (and Toppings)
Here's what our favorite bagel shops are spreading now.
Hatch chile schmear
Emily Winston, the baker behind Boichik in Oakland, CA, isn't afraid of the heat. When a friend from New Mexico offered her a batch of hatch chiles, she thought of turning the pungent green pepper into a cream cheese—naturally. Winston spackles it onto cornmeal-crusted bagels, which balances out the fiery flavor.
Nectarine cream cheese
The team behind Call Your Mother in D.C. initially started selling bagels at local greenmarkets, and after weeks of ogling their neighbor's gorgeous nectarines, they finally gave in and made sweet-savory nectarine cream cheese studded with bits of bacon and jalapeño. It's now available at their new brick-and-mortar spot.
Caviar
Whitefish goes luxe at Freedman's in Los Angeles. Owner Jonah Freedman loads his smaller, fluffier, Toronto-style bagels with whitefish cream cheese, cucumber disks, and American Paddlefish caviar, wild-caught in Oklahoma.
Sherry-soaked raisins
Krista Kern, the chef and owner of The Purple House in Yarmouth, Maine, amps up raisins by bathing them in sweet sherry and smoky ras el hanout before blending into cream cheese.